YC Anastassiou Developments Ltd
Yiannos Anastassiou Architect & Designers is an architectural firm based in Limassol and having more than 30 years of experience in the field. This firm has been assisting clients with their architectural needs for years and they provide many different services. They are committed to providing efficient and functional spaces to clients while also keeping things aesthetically pleasing. Look into the various services that this company offers below.
Residential Architectural Design
The Limassol Architecture firm of Yiannos Anastassiou works extensively in residential architectural design. With years of experience in the field of architecture these architects offers to its customers the design of home that they are dreaming of. They have designed a large number of residential properties in the past. Those in the area who wish to design a beautiful home or residential complex can can trust Yiannos Anastasisou firm to get the job done down to the smallest detail.
With years of experience on their side, these architects know how to create practical living spaces. Aside from just creating practical environments, the designers also understand the importance of making buildings stand out visually. They can work with customers to come up with the right design strategy to suit their needs. They are just as experienced at designing small family houses as they are at designing large residential villas.
Commercial Architectural Design
Commercial architectural design is another area where this business works extensively. Businesses that need assistance in designing an ideal building for their purposes can turn to this firm. Yiannos Anastassiou designers are experienced and can help to design a new workspace for businesses that will meet the desired specifications. The experienced architects the skilled associates and the highly trained personnel of  this company have years of experience doing large commercial projects.
This firm will consult with businesses throughout the project while working to meet the needs of its clients. The architectural firm is used to collaborating with businesses to get the desired results. Whether businesses are looking to design a building that is very practical for work or if they need something that is going to be very eye catching, these architects will work to make it happen.
Company Information
Number of Employees
1-50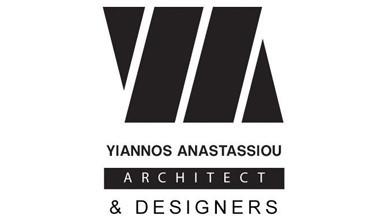 Address & Contacts
Street Address
Chrysorriatissis 27 , Limassol 3032 , Cyprus
Contact
Working Hours
now
Normal Opening Hours
Mon:

09:00-13:00

15:00-19:00

Tue:

09:00-13:00

15:00-19:00

Wed:

09:00-13:00

Thu:

09:00-13:00

15:00-19:00

Fri:

09:00-13:00

15:00-19:00

Sat:

Closed

Sun:

Closed