The Psomas Studio of Architecture is a design studio that aims to provide clients with innovative design experiences. This business has been operating since 1988 and is lead by experienced architects who have worked on many international projects, as well as several large scale developments. This experienced team of designers seeks to create buildings and design solutions for a variety of different clients in the area. This business serves both residential and corporate clients.
Architectural Design
The skilled architectural designers from this business have worked on many projects in the past. They are capable of assisting both business and residential customers with building designs. They will design in any scale and have worked on residential developments, hotels, corporate developments, and more. All aspects of design are taken into account such as structural solutions, technological needs, fashion aspects, and desired materials.
Interior Design Services
The expertise of this architecture business also extends to interior design. Businesses or residential customers that need assistance with interior design elements can call the professionals in to take care of their needs. This can ensure that all aspects of the design will have the desired aesthetic appeal.
Urban Planning
Customers can also make use of the urban planning skills of this business. This studio of architecture has experience with urban planning projects and can help to ensure that all the goals of a given project are met. Whether businesses in the area are looking to design an entire district or if a residential area needs architectural design guidance, this business can provide assistance.
Landscape and Structural Design
This business also offers clients landscape and structural design services. Residential customers or corporate clients will be able to receive assistance with landscape design. The skilled architects and workers at this business will work to provide clients with the solutions that they need. Psomas works to help their clients realise their vision for their property through effective communication and imaginative design.
Restoration and Rehabilitation Services
The restoration and rehabilitation services offered by Psomas work to help businesses rejuvenate a property. When businesses or residential customers need to restore a building to its former state, they can reach out to this company to have the building rehabilitated. Attention is paid to both the aesthetic appeal of the building and the overall structural integrity of the property.
Company Information
Number of Employees
1-50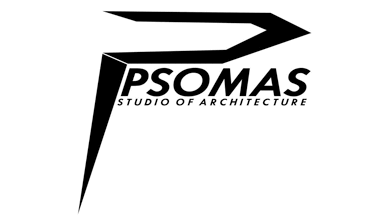 Address & Contacts
Street Address
Andrea Lardou 6 , Paphos 8028 , Cyprus
Contact
Working Hours
now
Normal Opening Hours
Mon:

08:00-18:00

Tue:

08:00-18:00

Wed:

08:00-18:00

Thu:

08:00-18:00

Fri:

08:00-18:00

Sat:

Closed

Sun:

Closed
Address & Contacts
Street Address
Themistokli Dervi 19 , Nicosia , Cyprus
Contact
Working Hours
now
Normal Opening Hours
Mon:

08:00-18:00

Tue:

08:00-18:00

Wed:

08:00-18:00

Thu:

08:00-18:00

Fri:

08:00-18:00

Sat:

Closed

Sun:

Closed